Reveal Your Path and Find Consistency, Clarity and Balance.

To uncover your potential you need a rock-solid plan for success…
and a proven framework.
Reveal Your Path is the 8-week program that helps you break through the barriers holding you back. Uncover the consistency, clarity, and balance of a world-class performer.
About the founder:
Jim Harshaw, Jr
Jim Harshaw Jr. is an NCAA Division I All American wrestler and former NCAA Division I head coach. Also internationally recognized as a TEDx speaker, personal performance coach, and host of the Success Through Failure podcast.
Jim's work has impacted hundreds of thousands of lives across the world. He helps clients and audiences increase resilience, maximize potential, and build high-performing teams. His clients include CEOs, entrepreneurs, and leaders from Fortune 500 companies. Additionally, Jim also works with current and former athletes from the NFL, UFC, NCAA, and Olympics.
Clients include…
What you get…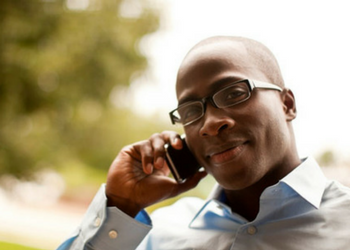 Private One-On-One Coaching Calls
These calls ensure you get the most out of your investment and get the one-on-one attention you need to get maximum results.
Group Coaching Calls
Facilitated by Jim Harshaw Jr, you and fellow Reveal Your Path clients (called Pathfinders) meet up virtually to share insights, offer feedback and get accountability through time on the "hot seat."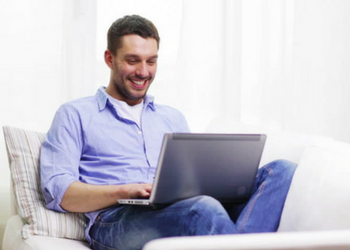 Discovery Exercise Assignments
You will receive worksheets that will guide you to clarity, balance, and breakthroughs. Each exercise is specifically designed to reveal powerful insights about yourself, your potential, and how to tap into it.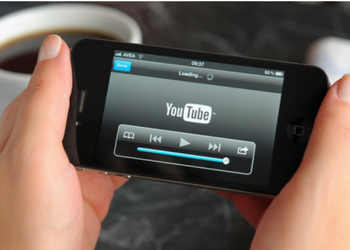 Discovery Lesson Videos
Along with each Discovery Exercise worksheet, you will gain lifetime access to a series of videos that will explain each Discovery Exercise in detail so that you know exactly what your next step is.
One-On-One Accountability Calls
You will have one-on-one accountability calls with members of your team of Pathfinders. Accountability is key to success for world-class performers. It's the same with you. Reveal Your Path teammates often become lifelong friends.
Private Facebook Group Access
Who you spend time with is who you become. This Facebook community is full of like-minded individuals who are living their best lives through the Reveal Your Path system. Pathfinders include CEOs, Olympians, professional athletes, neurosurgeons, MBAs, entrepreneurs, college coaches, educators, sales professionals, and others.
Tips, Tools and Tactics Of Elite Performers
Gleaned from elite performers including Navy SEALs, Olympians, billionaires, best-selling authors and top coaches, you will receive invaluable tips, tools, and tactics weekly. Don't reinvent the wheel. Leverage these insights to boost your results quickly.
What people are saying about
Reveal Your Path
Jen, a mother of 2 from New Jersey, was looking to learn about the mindset of world-class performers and how she could apply it in her work as a leader in a global company. Here's what she said…
"I can not say enough about the process! I have gone through it independently and have rolled it out with my top leaders this spring! Waiting to deploy again this fall with my next level of talent."
Jen Akerly, Vice President, Sodexo
Eric, a father of 4 in PA, was stuck in a dead end job and knew there was more potential inside of him. He knew he was leaving too much on the table. He wanted to earn more money and make an impact but didn't know how. Here's what he said…
"Recently, I completed the program and can honestly say it totally changed the direction of my life. I would pay double what I did to be where I am today."
Eric Albright, entrepreneur
John, a father of 3 in PA, was "all in" on work but out of balance at home. He was traveling to China regularly and that put a huge strain on his marriage. Here's what he said…
"I've seen and felt more personal change in myself in the past ten weeks than any other period in my life."
Then, a year later…
"My marriage is healed and thriving, I have more time with my kids, and I'm in better physical shape – I've become the version of who I wanted to be a year ago and excited to be hungry for more."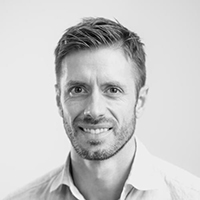 Matt is a former Division I college athlete from Virginia. He is a father and was partner in a successful business but didn't know if he was on the right path i in his life. He wanted to grow and knew he had more potential but didn't know where to start. Here's what he said…
"This has been life-changing. And it happened fast. It was almost instantaneous that things started to click."
Matt Thomas, entrepreneur
Irina a mother and the CEO of a real estate firm outside of Chicago. She wanted better balance in her life while wanting to crush it in her business. Here's what she said…
"I felt like I've taken a huge leap forward. Like I went straight from first gear to fourth gear."
Irina Allison, CEO, Apex Real Estate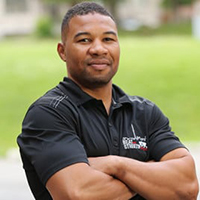 Neal is a former athlete and leader of a non-profit in Toronto. He was looking to rekindle the clarity, confidence, and drive that he had as an athlete. Here's what he said…
"I'm shattering the goals I've set for myself already. I feel pretty much unstoppable. Every aspect of my life has been affected positively."
Neal Ewers, Executive Director, Beat the Streets Toronto
Jared was an athletic director and school leader at a critical point in his career. He has multiple choices but didn't know which one to commit to. After finding the clarity and confidence to choose the right path for him, here's what he said…
"There's no comparison in terms of the money spent to the value received. "
Jared Kahmar, Head Principal, Port Jervis City School District
Jerry, a father of 4 in North Dakota, was leading a church. It's lonely at the top and he knew he needed a coach to help him make the tough decisions both professionally and personally. Here's what he said…

"Since joining Reveal Your Path, we have paid off over $280,000 in debt, started a business, landed a huge promotion, are building our dream home, earning $90,000 more per year, and giving away more than 15% of our income a month! Reveal Your Path is the reason I am living my best life, today!"
Jerry Stravia, Owner, Stravia Family Farms, Pastor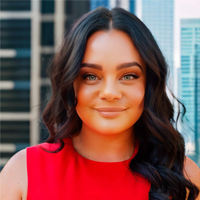 Brittani, a mother in Kansas City, had found a new level of success. She also knew she couldn't lose her edge. She wanted to continue to up her game while maintaining balance at home. Here's what she said…

"If I could write a thousand testimonials I would. This has been a game changer for me!!"
Brittani Smith, National Accounts Manager, LaborMax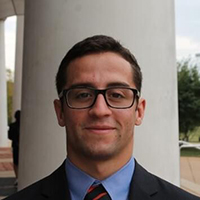 Alex, a former Division I athlete living in Boston, had found success early in his professional career but he knew that there was more to life. He wanted to find purpose while having a clear path to personal and professional success. Here's what he said…

"I'm realizing the magnitude of the impact of this program on my life. THIS is the formula! THIS is what it takes to be better."
Alex Uhre, Account Executive, Paylocity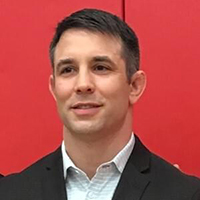 Isaac, a former NCAA All American athlete, father, and entrepreneur, had found success but was struggling to keep it all in balance. He knew he needed a proven framework to maximize his potential in every area of his life. Here's what he said…

"I love this version of myself the most and I'll do anything to keep this going."
Dr. Isaac Greeley, entrepreneur, chiropractor, MMA coach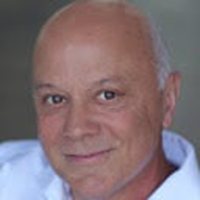 Frank, an actor in Richmond, VA, was looking for a clear plan to maximize his potential. He knew he was operating at less than his full potential. Here's what he said…

"My only regret is that I didn't do this 20 years ago."
Frank Creasy, actor, fitness trainer
Dr. McLaughlin, a former Division I athlete and father of four living in Princeton, NJ, is a nationally renowned neurosurgeon. He felt pulled in a million directions and was looking for a framework to rise above the minutia so that he could make his biggest impact on the world. Here's what he said…

"You helped me solve an enigma that I have been struggling with for the past 5 years. Not only did I tap into my personal greatness as I pursued this endeavor, I left a legacy for my children and grandchildren. I will forever be indebted."
Dr. Mark McLaughlin, neurosurgeon, author, philanthropist
Frequently Asked Questions
How can I justify paying for a coach?
We get one shot at this life.
What value do you place on your dreams and goals?
Are you willing to settle for mediocrity?
There are a lot of things that cost more than Reveal Your Path. Divorce and medical bills, likewise the cost of regret, self-doubt, and fear.
What do you stand to gain?
What if you increased your productivity by just 10%?
What if you achieved your goals in the next 12 months?
Even if you only achieved one big goal, what would that be worth to you?
Shouldn't I be able to do this on my own?
Tom Brady, Bill Gates, and Oprah Winfrey knew they couldn't do it on their own
so they hired performance coaches to reach their own greatness.
Why not you?
Will this really work for me?
Hundreds of "Pathfinders" have come before you and found success. You can see their testimonials on this page. Pathfinders come from all walks of life— surgeons, teachers, real estate agents, Olympic athletes, entrepreneurs, and contractors. They come from across the US and Canada.
Some came for help in their relationship but also found success in their business, while others came to grow their career but found themselves more physically fit than they'd ever been before.
So, if you receive an invitation to join Reveal Your Path then it will work for you.
(Note: If this page was forwarded to you, please know that you must go through the application process
to see if you qualify for an invitation.)
I'm busy! How much time will this take?
Reveal Your Path is designed for the busy professional. The first few weeks will require the most work— about 1-2 hours of homework per week in addition to coaching calls. You undoubtedly get out of this what you put in to it, therefore if you invest even more, you'll get even more.
How long do I have access?
You have lifetime access to all of the Discovery Exercises as well as the tools, tips, and tactics that are shared with you almost daily.
Can I sign up right now?
No. Reveal Your Path is not right for everyone. And not everyone is right for Reveal Your Path. However, if you're interested in gaining access to personal performance coaching through the Reveal Your Path program, please complete this application.
When do we start?
Reveal Your Path is rolling admission with enrollment periods every two weeks. If you're committed to getting results, please contact the Pathfinder coach who shared this with you.